3 Valentine's Day Low Sugar (or Sugar Free) Desserts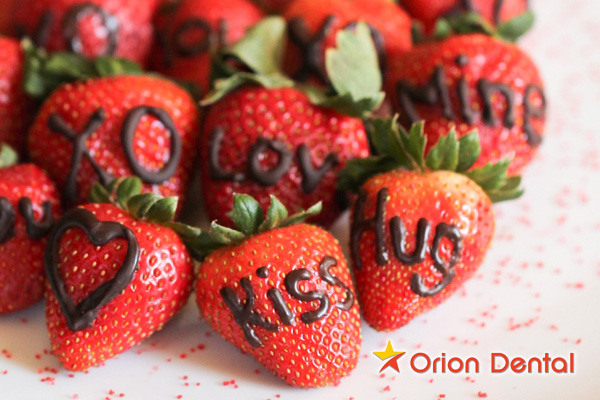 Oh St. Valentine what have you done to us! Every year we either look forward to or dread the approach of February 14th.
Couples in love look for ways to show just how much they love each other and the singletons are reminded that for them there might be nobody to share the day with.  But Valentine's Day is a day to celebrate love and that should never be a bad thing. Love can be for your family, friends, pets even! Maybe set an intention to make that day a day where you go out into the world and find people to show love to. Random acts of kindness tend to spread like a wildfire so get out there and share the love!
Even though we are a dentistry and we are all about taking care of our teeth (and yours) we still love sweets just like everybody else and Valentine's Day is the perfect day to show some love by making and sharing some low sugar but delicious treats and we've found some great ones to for you to share. Think of it as our love to you!
3 Low Sugar (or Sugar Free) Valentine's Day Desserts
Skinny Strawberry Chocolate Valentine's Day Cake: A Healthy & Light Dessert – This dessert by Terri Gilson of Food Meanderings is a show stopper. If chocolate is the language of love this dessert is the pure definition of Valentine's Day.

Healthy Valentine's Day Candy- Strawberries – Strawberries were made for chocolate and what better way to express your love than to write love messages on them using chocolate? The new spin on Sweetheart Candies is a total winner and dental approved recipe that will have your loved one smiling with every bite.

Healthy Valentine Peanut Butter Cups – The name alone is enough to get our attention but then we add the fact that they are sugar fee, low car and gluten free? #winning Once you try these you will never want to go back to the store bought version again!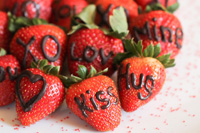 These desserts are oh so easy to make and oh so delicious to eat so why not make them all and share the love? Switching up your regular sugary desserts for healthier will sure to get a thumbs up from Dr. Naqvi so make sure that when you try them you let her know how you liked them on your next visit in.
Orion Dental is a full-service family dentist with offices conveniently located in Milton and Scarborough. We offer dental services for the entire family, and with our bright colourful waiting rooms and crafts to keep your children busy while they wait, we live up to our reputation of being The Gentle Dentist! Call our Milton dentist office at (905) 636 – 9770 or our Scarborough dentist office at (416) 291 – 0306 and book an appointment today!