The Annual Holiday Food Drive For The North York Foodbank
We started our Holiday Food drive in 2016. Every year this has grown in volume. Last year we were able to collect 260 pounds of food and deliver that to the North York Harvest Food Bank. This year we have set the bar higher.
Why did we start this drive? The reason is simple….
Every day, 1 in 5 Canadian children are at risk of going to school on an empty stomach.
At a time of holiday festivities, we can choose to just send thoughts and prayers or contribute something, no matter how small, to help in our own local community.
We have started an inititaive that our team, our patients and our family enthusiastically particiate in. We hope to continue to grow this food drive, and we hope that you would be able to help in our effort to provide meals to a few families this holiday season.
We accept Food that that is canned or package and never past the expired date on the packaging. We are unable to accept any fresh fruit or vegetables – if that is what you want to contribute then we would ask you to contact the North York Harvest Foodbank directly.
If you need any further details from us – please call either our Scarborough or our Milton office.
Orion Dental Scarborough: (416) 291-0306,
Orion Dental Milton: (905) 636-9770
We hope that you will continue to support us in our endeavour. To get a better sense of what the problem of hunger in Canada is really like please read this exhaustive report titled Hunger Count 2019. This report has been put together by Food Banks Canada.
Orion Dental is a proud supporter of the World Food Program.
The World Food Program is a UN body that assists almost 100 million people in around 83 countries each year, the World Food Programme (WFP) is the leading humanitarian organization saving lives and changing lives, delivering food assistance in emergencies and working with communities to improve nutrition and build resilience.
Orion Dental is proud to be a regular contributor to the WFP.
Our Scarborough Office
3609 Sheppard Avenue East Unit 201
Toronto, ON M1T3K8
Phone 416-291-0306
Hours:
Monday – Friday 9am – 5pm
Alternate Saturday 8am – 1pm
Our Milton Office
1225 Maple Avenue Unit 100
Milton, ON L9T 0A5
Phone: 905-636-9770
Hours:
Monday – Friday 10am – 6pm
Alternate Saturday 8am – 1pm
Subscribe
Dr. Fahimay Naqvi is an Associate
Fellow of the  American Academy of
Implant Dentistry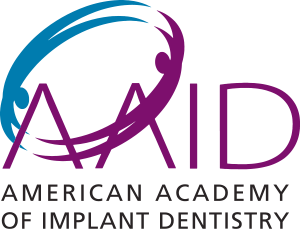 Dr. Fahimay Naqvi is a Fellow of
The International Congress of Oral Implantologists