Tomorrow's Dentistry Today at Orion Dental!
At Orion Dental we have incorporated advanced modern dental technology to provide patients with the finest care in the most professional manner – Family dental care that enhances the quality of life, in two dental offices conveniently located in Milton and Scarborough.
Low dose digital X-rays
Our offices use both Dexis and Kodak low dose digital X-Ray systems. These high performance technologies are environmentally friendly as no more film or chemicals are used in the production or development of these X-Rays. These systems also reduce the patient's exposure to radiation.
When we take an X-Ray with these digital systems you will immediately see the digital X-Ray image on a large computer monitor right in front of you, in fact just above the chair that you're sitting in. There's no waiting for film to be developed, and this allows the Dentist to spend more chair-side time with patients.
Kodak – Intra Oral Camera system
We use the Kodak 1500 Intraoral Camera which delivers precise images with each shot. These images provide the visual evidence to complete diagnosis, as well us help the dentist to better explain the treatment needed to patients, and thereby to also involve them in their treatment.
Laser Dental Technology
The Hb 940 is a 940 nm wavelength laser developed exclusively for dentistry by Biolase, is better absorbed by hemoglobin and oxyhemoglobin than other wavelengths, so the ezlase helps in cutting tissue efficiently with less heat.
In addition, an exclusive ezlase feature called ComfortPulse™ helps the dentist significantly reduce the amount of time the laser is actually cutting, to avoid pain-inducing heat build-up at the surgical site. This unique combination of features means that our dentists using this laser can perform most ezlase procedures using topical anesthetic only.
Zoom Whitening
Philips Zoom WhiteSpeed is a scientifically advanced teeth whitening procedure applied chairside at the dental office. It's ideal for anyone looking for immediate results, and now using the most advanced LED whitening technology from Philips, the results are even better.
Laughing Gas – Nitrous Oxide for conscious sedation
Nitrous Oxide and Oxygen ("laughing gas") has been used as the most frequent and primary means of Sedation used in Dentistry for many years.
There are several advantages of conscious sedation dentistry. It works well for mild to moderate anxiety and fear of pain. Nitrous Oxide sedation begins to work quickly and the dentist has absolute control over the sedation and can modulate the sedation literally moment to moment. Patients recover quickly and there are very few side effects from this analgesic.
Rotograph Evo
Both our offices now have the Rotopraph Evo Panoramic/Ceph X-Ray machines.
This technology is an added tool that helps your dentist make much better diagnoses, and suggest superior treatment solutions to you.
Email
We find that in addition to the use of the phone system to contact our patients our use of email is highly appreciated by our patients.
For patients who register with us for our email service – we will send them an email 2 weeks in advance of your appointment and then send a further reminder email two days before the appointment. This simple use of technology helps our patients schedule their appointments better, and reduces the waste of paper involved with mailing out a letter.
Our Scarborough Office
3609 Sheppard Avenue East Unit 201
Toronto, ON M1T3K8
Phone 416-291-0306
Hours:
Monday – Friday 9am – 5pm
Alternate Saturday 8am – 1pm
Our Milton Office
1225 Maple Avenue Unit 100
Milton, ON L9T 0A5
Phone: 905-636-9770
Hours:
Monday – Friday 10am – 6pm
Alternate Saturday 8am – 1pm
Subscribe
Dr. Fahimay Naqvi is an Associate
Fellow of the  American Academy of
Implant Dentistry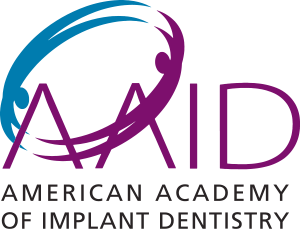 Dr. Fahimay Naqvi is a Fellow of
The International Congress of Oral Implantologists