EMERGENCY DENTIST IN MILTON ON
Orion Dental is the premier Emergency Dentist in Milton ON
A dental emergency is by its very nature an emergency, made worse by pain. While maintenance of good oral health can prevent a large number of conditions from becoming an emergency, an accident is not something that anyone can forecast. Nor is it possible sometimes to predict that a chronic condition will suddenly deteriorate.
The accident could be in a sporting event or any other kind of accident. These dental emergencies cause both pain and stress. Our emergency dentists in Milton will take care of your emergencies and help you with your oral health and with your smile.
At Orion Dental, our team of dentists is experienced and trained in emergency care. We use the latest in dental technology to try and preserve your teeth and gums after an injury.
Orion Dental Milton and Scarborough offer same-day emergency appointments. If you are looking for an emergency dentist today, call now to book an appointment.
Call us on 905-636-9770 for help with any dental emergency in Milton ON.
When Should You Seek Emergency Dental Care?
We often hear from our patients that they don't know whether to treat a dental problem as an emergency or to leave it for the next day or when convenient for a regular checkup. A simple rule to follow is that if there is pain or if there is bleeding, then the chances are that what you are experiencing is an emergency.
– A tooth has been knocked out
– A tooth has been loosened
– A crown has been knocked out
– Acute and persistent toothache
– Injury or infection of the gums, tongue or cheek lining
– A periodontal abscess
– Orthodontic emergencies where a metal bracket has been damaged by trauma to the face etc.
Remember that quicker treatment greatly enhances the chance that you can save an injured or damaged tooth.
At Orion Dental, we understand that a dental emergency can be more than just worrisome. We care about our patients and will try our best and make time in our schedule to accommodate any dental emergencies, should they arise.
Our teams at both Orion Dental Milton and Orion Dental Scarborough are well trained and equipped to handle any dental emergency situation.
In all these situations you should evaluate if you are closer to an ER or a dental office that handles emergencies.
If the injury is traumatic or the injury has caused profuse bleeding, then you should immediately call 911 and head to the ER. Equally, if the injury is after hours, immediately head to the ER.
If the injury or emergency is more manageable, call your dental office and get seen as quickly as possible by a dentist.
Call us today if you have any questions about a condition that needs quick or emergency treatment. Orion Dental is an emergency dental clinic when needed. At our offices in both Milton and Scarborough, we strive to treat all our emergency situations with quick and compassionate care. We will help you protect that smile!
FOR A DENTAL EMERGENCY CALL US TODAY. IN MILTON: 905-636-9770  IN SCARBOROUGH: 416-291-0306
Severe Emergency
If the emergency is severe: for example from an injury and you are bleeding please immediately call 911. Equally, if the emergency is severe and after-hours, call 911.
Our Scarborough Office
3609 Sheppard Avenue East Unit 201
Toronto, ON M1T3K8
Phone 416-291-0306
Hours:
Monday – Friday 9am – 5pm
Alternate Saturday 8am – 1pm
Our Milton Office
1225 Maple Avenue Unit 100
Milton, ON L9T 0A5
Phone: 905-636-9770
Hours:
Monday – Friday 10am – 6pm
Alternate Saturday 8am – 1pm
Subscribe
Dr. Fahimay Naqvi is an Associate
Fellow of the  American Academy of
Implant Dentistry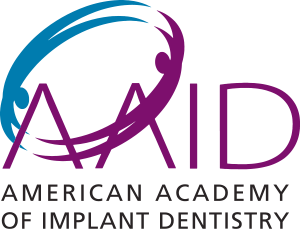 Dr. Fahimay Naqvi is a Fellow of
The International Congress of Oral Implantologists