Crowns and Bridges
Dental crowns and bridges are a solution to missing or damaged teeth. They are used to fill any gaps between teeth and are also a way to improve your smile.
Crowns are indicated for teeth, which are too extensively decayed, damaged or discolored for treatment by other means.
From a general health perspective crowns and bridges help improve your bite function and allow you to chew from those parts of your jaw that due to missing teeth you had been avoiding to chew from.
The ability to bite and chew also helps with your digestion of food and through that impacts other systems in your body as well.
Dental crowns and bridges are permanently affixed prosthetic devices and come in a variety of materials including porcelain or ceramic, and modern metal alloys. Traditionally these used to be made in gold as well.
While prosthetic devices like dentures can be taken out and cleaned daily, crowns and bridges are permanent devices and are cemented onto existing teeth or implants. These devices can only be removed by your dentist.
Crowns and bridges offer a variety of solutions. Different types of crowns or bridges help in different situations. At Orion Dental we will diagnose your specific requirement and then suggest to you the best options in your specific situation.
A Stable Solution that Renews Your Smile
If you've lost teeth due to accident, injury, or gum disease, we can create a permanent bridge to restore your solid smile. A bridge not only fills the gap, but it also prevents repositioning of remaining teeth. It can also correct a misaligned bite, improve chewing function and speech articulation, and provide internal structure for the face to give you a more youthful appearance.
What is a dental crown?
A crown is a cap that your dentist uses to cover a tooth. The objective of the crown is to bring a damaged tooth back to its normal shape and function. The crown is used both for aesthetic purposes to improve the appearance of a discolored tooth. It is also used to provide strength to a tooth.
The purpose of the crown is to strengthen a damaged tooth. At the same time, a crown can be used to improve the appearance, shape, and alignment of a tooth. A crown can also be placed on top of an implant to provide a tooth-like shape and structure for function.
At Orion Dental your dentist will help select a crown that looks natural, matches your natural teeth and fits comfortably in your mouth.
Why do I need a crown?
There are a wide variety of reasons for why you might need a crown:
– You have a cavity in your tooth that is too large for a filling
– You have a tooth that needs to be protected from fracturing
– You have a fractured tooth that needs to be restored
– You had a missing tooth where an implant has been placed.
– You have a tooth that has been damaged or cracked in an accident
– You have a tooth that has been worn down
– You have received root canal treatment and need a crown to protect the tooth.
– Cover a discolored or poorly shaped tooth
– You have a tooth that has been discolored and you would like that covered for aesthetic reasons.
What material is a crown made from?
Crowns have traditionally been made with Gold and alloyed Steel. However, modern materials that are used to make crowns are ceramics, porcelain, and composite resins.
Porcelain or ceramic crowns can be matched to the color of your natural teeth. Porcelain bonded to a metal shell can often be a good solution as it is both strong and attractive in appearance.
Modern metal alloys are generally stronger than porcelain and those tend to be the material of choice for crowns that go on your back teeth or molars.
Your dentist will match the color of your crown with that of your natural teeth.
The material that will be chosen for your crown will depend upon the function of the tooth as well as aesthetics, and your own preference.
How is a crown placed?
Preparing a crown and placing that in your mouth is a multi-step process. Generally, this procedure will need two visits to the Dental office.
Your dentist may need to X-ray the tooth to diagnose and recommend the specific treatment needed.
The next step would be to prepare the tooth by thoroughly cleaning the tooth and removing any decay around it. The next step would be the removal of the outer part of the tooth so that the crown can fit like a snug cap over the tooth.
In some cases, a damaged tooth might need a buildup of the core of the tooth. In those cases, your dentist will advise you on the additional tooth structure needed that has to be built up.
Once the tooth is prepared, an impression is made to prepare an exact model for the crown.
At this stage, you will get a temporary crown while the dental office has your permanent crown created. This could be a wait of up to two weeks. Your Dentist will advise you on precautions that you need to take in this period of time to protect the temporary crown by avoiding hard to chew foods or even sticky foods.
Your tooth may also be sensitive in this period of time and your dentist will advise if you should avoid very hot and cold foods or beverages.
Your next appointment will be for the placement of the new crown in your mouth. Your dentist will make the adjustments needed to make sure that your crown is perfectly placed in alignment with your other natural teeth. Once your dentist is satisfied with the placement of the crown, the crown is then cemented into place.
How should I care for my crown?
While your crowns are made from tough materials it is possible to damage them. Therefore it's important that you follow an oral health regimen that helps you care for your teeth and prevent damage to the crown or crowns in your mouth.
Brush twice a day
Floss once a day
Avoid chewing foods that are very hard
Schedule regular examination appointments with your dentist and professional teeth cleanings with a frequency recommended by your dentist
Eat a healthy diet
What is a Dental Bridge?
A dental bridge or simply a bridge is like a replacement tooth or teeth that are meant to fill the space where one or more of your teeth are missing. Bridges cover the space where teeth are missing and are cemented to the natural teeth or implants surrounding the empty space.
The main task of the bridge is to restore your bite so that you can chew evenly in your mouth. A bridge is recommended for optimal dental health.
Your bridge can restore and help maintain your natural bite. It prevents unnatural stress on adjacent teeth, and it also helps eliminate the possibility of further dental decay and possible periodontal problems.
The bridge also serves the important task of helping you retain the natural shape of your mouth. This has aesthetic implications.
Bridges are used to prevent future dental issues such as gum disease and TMJ.
Like crowns, bridges are made from a variety of materials. Your dentist will suggest to you what might be the best options in your specific case.
What is a Fixed Bridge?
First of all, a bridge is a prosthetic tooth (or teeth) that attaches on one or both sides to teeth prepared with dental crowns. A fixed bridge is permanently joined onto the neighbouring abutment teeth (crowned teeth) and consists of three basic units: the false tooth or teeth (called a pontic) and two abutment crowns.
The style of the bridge that we suggest will depend upon the strength and health of the abutment teeth, as well as the location of the gap in relation to the rest of your dentition. If healthy adjacent abutment teeth aren't available, a surgically-implanted metal post, known as a dental implant, may offer a solid alternative.
For a bridge that replaces many teeth, we may recommend a removable partial denture or implant-supported prosthesis. With proper care, a fixed bridge may last at least 8 to 10 years.
When is a dental bridge needed?
Even one missing tooth is a serious matter, several missing teeth can be a major problem. Out of 32 teeth that work together, each provides a function that we don't even notice until a tooth goes missing.
When you lose a tooth, the impact on the adjacent tooth begins with the loss of support from the tooth that is now missing. These adjacent teeth begin to move into this empty space.
Critically the teeth in the opposite jaw may also shift up or down into this space. This now misbalanced dentition can affect your bite, create stress on your teeth and jaw joints. Teeth that have moved from their natural position also impact your gums and are more difficult to clean.
This impact of gums and inability to clean can lead to tooth decay and potentially gum disease.
Eventually, the bone around the area that has the missing tooth might shrink. This can impact the way your jawbone supports your lips and cheeks. A negative impact of this happening is that over time this can cause your face to look older, in addition to the visible misalignment that may appear in your smile.
Why do I need a bridge?
There are a wide variety of reasons for why you might need a bridge:
– You have a missing tooth or teeth
– You had a missing tooth where adjacent teeth have moved
– You have a tooth that has been damaged or has lost strength that needs to be supported
How is a bridge prepared?
Like placing a crown, a placing a dental bridge generally take two visits to your dental office.
The first step is for your dentist to prepare the teeth on both sides of the space that had the missing tooth. Next your dentist will take an impression of your prepared teeth and then send it to the laboratory to have the bridge prepared. Each bridge is custom cast for your very specific requirement.
At the end of your first visit for the placement of the dental bridge, a temporary bridge is placed in your mouth. The objective of this temporary bridge is to protect the teeth that have been prepared for the final bridge placement.
At your second appointment, your dentist will place the final bridge into place, make adjustments as needed, and when your dentist is satisfied with the placement of the bridge this will then be cemented into place.
Do I need implants for the dental bridge?
Yes, it's possible that dental implants may be needed to support a bridge. Your dentist may recommend this solution if several teeth are missing.
Implants are titanium alloy posts that are surgically placed into the jaw.
With an implant in place, you don't need support from the immediate surrounding teeth. In fact, implants could help preserve the jawbone where teeth have been lost.
Placing dental implants is a separate procedure and will require a separate consult with your dentist. Placing a dental implant will also need several visits to the dental office. The candidates for a dental implant will need to be in good health and have adequate bone strength that will support the placement of the implant.
How should I care for my bridge?
A dental bridge serves an important function in your mouth. Care, therefore, needs to be taken that its supporting teeth do not get damaged or affected due to dental disease.
A good oral care regimen is needed to care for your bridge:
Brush twice a day
Floss once a day
Use an inter-dental brush to clean between the teeth once a day
Use a pick as recommended by your dentist
Avoid chewing foods that are very hard
Schedule regular examination appointments with your dentist and professional teeth cleanings with a frequency recommended by your dentist
Eat a healthy diet
To set up a consultation for a Dental crown and bridge please call our Scarborough or Milton office.
Our Scarborough Office
3609 Sheppard Avenue East Unit 201
Toronto, ON M1T3K8
Phone 416-291-0306
Hours:
Monday – Friday 9am – 5pm
Alternate Saturday 8am – 1pm
Our Milton Office
1225 Maple Avenue Unit 100
Milton, ON L9T 0A5
Phone: 905-636-9770
Hours:
Monday – Friday 10am – 6pm
Alternate Saturday 8am – 1pm
Subscribe
Dr. Fahimay Naqvi is an Associate
Fellow of the  American Academy of
Implant Dentistry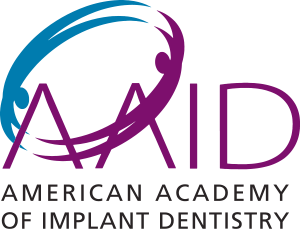 Dr. Fahimay Naqvi is a Fellow of
The International Congress of Oral Implantologists