Bruxism Night Guards
Some patients react to stress by grinding their teeth unconsciously during the day or, more commonly, while sleeping. The constant pressure and motion can harm teeth, as well as muscles and tissues in and around the jaw. The condition, known as bruxism, can be remedied with a nightguard.
The Facts About Clenching & Grinding
Common symptoms of bruxism include a sore jaw, headaches, or earaches. Causes vary but may include stress, anxiety, tension, misaligned teeth, posture, diet, sleeping habits, and other factors. Bruxism is most prevalent in women and generally found in about one-third of the population.
Individuals who react to stress with anger, pain, frustration, aggression, or competition are most commonly affected. People with bruxism may have other biting habits, such as biting fingernails, pencils, lips, or the insides of their cheeks.
Constant clenching and grinding of the teeth can cause not only the aforementioned symptoms, but it may also contribute to TMJ (temporomandibular joint) dysfunction, which has a long list of side effects associated with pain in the head and neck. Teeth rubbing together consistently will result in surface wear over time, which will cause dental problems. Insomnia, eating disorders, and depression can result from bruxism if left untreated.
What is Bruxism
There are two principal types of bruxism.
Bruxism that occurs during sleep (sleep bruxism) and
Bruxism that that occurs during wakefulness (awake bruxism).
The damage may be essentially similar in both types of bruxism. However, the impact of sleep bruxism tends to be most felt upon waking up the next day. These symptoms tend to improve during the course of the day.
The symptoms of awake bruxism, on the other hand, may not be present in the morning when you wake up. These tend to appear during the day and then steadily worsen as the day progresses.
Bruxism Treatment
How can you stop an unconscious habit? A thorough evaluation will allow us to check your teeth, tissues, and muscles. If we determine that you suffer from bruxism, we'll create an orthodontic appliance, also called a Bruxism nightguard or splint, to prevent grinding and clenching. Many types of bruxism night guards exist, and patients react differently to the various styles. If one appliance does not work, another may. In many cases, simply wearing a nightguard will eliminate the problem. However, if the condition persists, we can prescribe alternative therapies to correct the issue.
Some practices that can relieve symptoms of bruxism include stress and anxiety management, focused facial relaxation, massage and stretching of face and neck muscles, applying ice or wet heat, proper rest, eating soft foods, and hydrating the body. If your teeth were damaged because of bruxism, or if your family dentist at Orion Dental finds TMJ to be a factor, our team will explain treatment options to you, which will provide complete relief.
Cure for Bruxism
If you grind your teeth while you're asleep, and are afflicted with Bruxism, then the cure for grinding teeth or Bruxism may be to wear a bruxism mouth guard at night.
The task of the Mouth guard is to even out the pressure across your jaw and to create a physical barrier between your upper and lower teeth to protect them from further damage.
Using a mouth guard may also help to reduce any grinding noises that you make at night.
Personalized mouth guards for sleeping
You should speak to your dentist about the ideal mouth guard and how it can be customized for you.
A personalized bruxism mouth guard is generally the best solution for those patients who have more severe bruxism symptoms.
Mouthguards are similar to those used in contact sports such as Hockey or Football. They are made of plastic materials and can be made by your dentist to be a custom fit your mouth. You can definitely buy a mouthguard from your local pharmacy store but it's unlikely to fit as well as a custom-made one.
Can I Wear a Bruxism Night Guard if I Wear Braces?
Yes. For people who wear braces or have fixed bridgework done on their teeth, it is important to wear a custom-fitted mouth guard. The reason for this requirement is that an injury to the face could easily damage the braces or the bridgework in the mouth.
Your dentist can advise you on the specific mouth guard that will be the best protection for you. Each mouth is unique and your dentist who understands your dentition will be able to make the recommendation that is most personalized for your unique set of teeth and the work done on them.
Amongst obvious care that must be taken is not to wear any orthodontic retainers or any other appliance when you take part in a contact sport, where your mouth could be at risk for an injury. The only exception to this rule could be Invisalign trays which can be often worn with a mouth guard. Before you do this, check with your dentist.
How to clean mouth guard?
The simplest solution is to rinse your bruxism mouth guards with cold water or with a mouth rinse before and after each use.
At regular intervals, you should also wash the mouth guard in cool, mild soapy water.
Store your mouthguard in a perforated container. This helps with air circulation which keeps the mouth guard dry and away from damage.
Keep your mouthguard away from hot surfaces or other sources of heat. Remember that prolonged exposure even to direct sunlight has the potential to damage the shape of the mouthguard.
Replace your mouthguard when on visual inspection it appears to be worn down.
Last but not least, make sure that you get your dentist to see the mouthguard and its fir in your mouth on every visit to the dentist.
Where to buy a mouth guard and what to look for?
Your dentist will ensure that the bruxism mouth guards are customized for your specific requirements. However, should you choose to purchase a night guard directly from a pharmacy, then here are some of the things that you may need to keep in mind.
How much does the mouthguard cost?
Is the mouthguard available in different sizes for you to choose one closest to your perfect fit?
How much does the mouthguard weigh?
Are there separate options for men and women?
What is the mouthguard's material composition?
Is the mouthguard transparent?
How easy or difficult it is to clean the mouthguard?
Is the mouthguard versatile i.e. can it be used as a mouthguard while playing contact sports?
Does the mouthguard require a mailed/couriered impression from you? If yes does this have a time and cost implication?
Is there a trial period, so that you can return the mouthguard if it doesn't fit?
Our Scarborough Office
3609 Sheppard Avenue East Unit 201
Toronto, ON M1T3K8
Phone 416-291-0306
Hours:
Monday – Friday 9am – 5pm
Alternate Saturday 8am – 1pm
Our Milton Office
1225 Maple Avenue Unit 100
Milton, ON L9T 0A5
Phone: 905-636-9770
Hours:
Monday – Friday 10am – 6pm
Alternate Saturday 8am – 1pm
Subscribe
Dr. Fahimay Naqvi is an Associate
Fellow of the  American Academy of
Implant Dentistry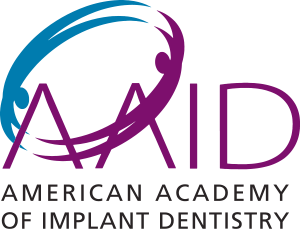 Dr. Fahimay Naqvi is a Fellow of
The International Congress of Oral Implantologists