Back to Basics: 5 Things You Should Know About Orion Dental
Back to Basics: 5 Things You Should Know About Orion Dental
Valentine's Day has come and gone, and we hope you all had splendid celebrations! We're into a bit of a flat time of the year: Christmas and New Year are almost another month in the rearview mirror, the glow of Valentine's Day is probably starting to fade, and what's left? Even the most ardent winter lovers are probably getting a bit short on patience, especially after a few rough snow storms in the past couple of weeks. Well, with not a whole lot else going on, we thought we'd get back to some basics and tell you five things you need to know about Orion Dental!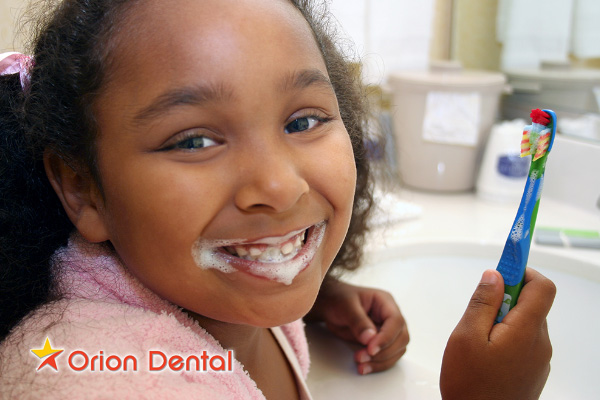 5 Things You Need to Know
Here are five things you need to know about Orion Dental:
We're Kid Friendly – We know that going to the dentist might not be anyone's favourite thing to do, and especially kids. To make that a little easier, we've gone out of our way to make a visit to either of our dental offices a little less daunting. We've painted our waiting rooms bright colours, we have fish tanks for the kids to check out, and we have colouring sheets in our waiting rooms to take their mind off things while they're waiting.
We Pride Ourselves on Being Gentle – We have a full array of sharp looking tools, and even a few that make whirring and burring sounds. But as intimidating as those can be, we try as hard as we can to make your visit to our dental offices as pain-free as possible. If even that's not enough to calm your nerves about visiting the dentist, we do offer conscious sedation dentistry. Once you get a few whiffs of our laughing gas, you'll have a blast in our dentist chair!
Full Service Dentistry – While they are part of our service offering, we don't just offer the most common dental services like regular checkups, teeth whitening and fillings. We offer a full range of dental services for the whole family: children's dentistry, orthodontics, night guards, root canals, crowns and bridges, dentures and partials, and gum disease. By offering so many services, we can make sure you're getting the best treatments for your oral health needs.
Convenient Locations & Hours – We're proud to be part of the Milton and Scarborough communities, with dental offices conveniently located in the hearts of these two beautiful cities. Knowing that our patients often have demanding work and family schedules, our offices are open after normal business hours, and we even offer some weekend hours.
We Give Back to the Community – We can't be a successful business without the support of our patients, so we make it a priority to give back to our community. For the past two Christmases we have collected food donations for the North York Harvest Food Bank, delivering over 260lb. of food to 26 families this past holiday season. We've got a few more initiatives up our sleeve that we're looking forward to revealing in 2019!
If you're looking for a family dentist in Milton or Scarborough, look no further than Orion Dental. With a wide range of dental services and convenient office locations and hours, we make going to the dentist easy. Our gentle approach makes us a hit with kids, and we love being part of our local communities. Call us today and book an appointment and trust Orion Dental for all your dental needs!